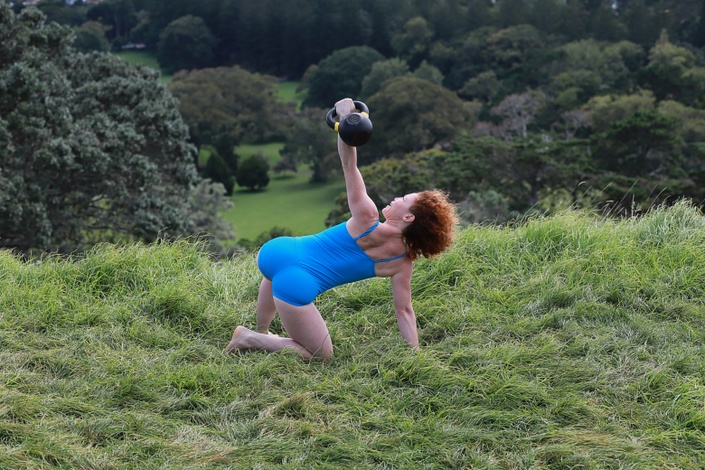 From Zero to Turkish Get Up HERO
Ultimate Strength and Mobility for a Fitness Minimalist
Step-by-step from zero to a perfect Turkish Get Up. Achieve full body strength, mobility, stability and motor control.
'Why an entire course just teaching one exercise?' you might ask.
First, Turkish Get Up is one of the most valuable exercises you can ever do. And I mean EVER. Whether you're a competitive athlete, a martial artist, a busy parent, grandparent, or professional the TGU will make you a stronger, more mobile and better functioning human.
Second, Turkish Get Up is NOT actually just one exercise (treating it as if it is, is where most trainers and enthusiasts go wrong). Instead, it is a series of separate movements - 14 in total - linked together, otherwise called a 'chain'. Every link is both a stand-alone exercise in its own right, and also a part of the bigger chain.
A successful TGU therefore (meaning, at least a 16kg for a woman and at least a 32kg for a man) takes time, progression and mastery of the components. The good news is by the time you do link your first proper TGU, you will be a completely transfrormed person, 'from nose to toes' as they say at Strong First.
In my practice I routinely have people with knee, shoulder, lower back and hip pain completely eliminate all symptoms by going through the proper TGU progression.
Once you start the course, you will see why that is.
If you are already performing the TGU, you will improve your technique, eliminate common errors and smash through strength plateaus.

If you are a fitness trainer or a sports coach, you will learn how to successfully coach your clients/athletes through their first successful Get Up.
Yours in strength and health
Kat and the Dojo Team.
Your Instructor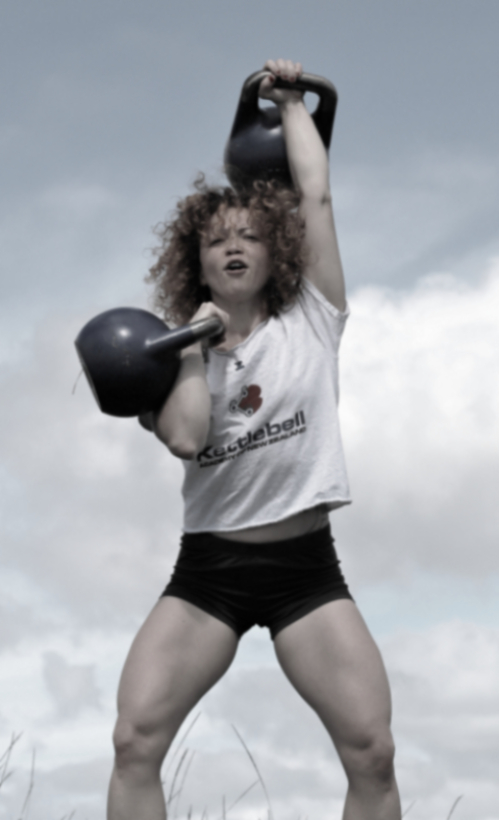 Ekaterina (Kat) Tabakova is a strength, callisthenics & mobility coach and founder of Kettlebell Academy of New Zealand.

Kat's coaching philosophy is based on purpose, minimal necessary force, efficiency, consistency, progression and sustainability. The objective is to create athletes who are more knowledgeable, savvy and aware of themselves, stronger and more flexible, disciplined in body and mind, practice movement integrity and unshakable fitness habits. In other words, all the ingredients needed for the lifelong path of improvement and mastery.

Kat grew up in the Soviet and post-communist Russia, has lived and worked in Israel and currently lives in Auckland, New Zealand. Kat coaches locally and internationally.
Frequently Asked Questions
When does the course start and finish?
The course starts at the time of enrolment and ends when you have mastered the TGU. It is a completely self-paced online course however the coaches help and guidance is only a message away.
How long do I have access to the course?
After enrolling, you have 6-months access to this course - across any and all devices you own.
What if I am unhappy with the course?
If you are unsatisfied with the results that this course has helped you achieve, contact us in the first 30 days and we will give you a full refund.